Bright people developing their local resources.
We are an agile and lean organization, specialized in mature oil and gas fields operations optimization, workforce development, energy efficiencies, production and reserves enhancement. This is where you can discover our ethos, corporate governance details and our take on ethics, diversity and human rights.

Why
We strive to make a positive impact!
Since 2005, we have kept our same mission and vision but continuously improving our corporate governance as our stakeholders base continue to grow internationally.
Our Vision
Be the worldwide preferred partner of mature oil and gas resources owners to maximise their asset's potential and reduce their environmental footprint.
Our Mission
XP is an upstream oil and gas operating company.
We are managing and investing in mature assets using fit for purpose technologies to enhance production and reserves, to increase the fields efficiency and reduce their environmental footprint to make them more sustainable.
We are an effective, transparent, and reliable partner for assets holders, striving for the highest standards of excellence for our employees, our shareholders and for the communities living in the area of our operations.
Our Values
The company culture has been built other time by everyone embracing these values which are now an evidence.
People: At the core of our operations are women and men who every day strive to have a positive impact on their community, the environment, without injuries and without reliability and quality incidents.
Integrity: We do not compromise on ethical behaviour and operational excellence. We always choose the right way, in a fair and transparent manner.
Sustainability: We transform mature oil and gas fields to make them safer and greener and therefore more sustainable for a longer time.
Results Oriented: We are an agile company, empowering workers on the front line to have initiatives and be more efficient.
Innovative: It's in our nature and value added to learn from the past and proactively challenge convention by think creatively and differently. From commercial to technical, we seek out new ways to operate.

Corporate Governance
For all XP stakeholders' peace of mind.
A board of directors regulates the company behaviour, along with timely released financial statements, an internal audit function and information and documents given on a regular basis to our shareholders.
The board is constituted of five directors, of which four represent the shareholders, one is an independent director and three of them are non-executives. They meet at least twice a year and receive monthly a detailed management report. Board meeting information is sent a week before the meeting.
Advice is addresed to the management in the development of strategic priorities and plans that align with the mission of the organization and the best interests of stakeholders, priorities that have an appropriate short-, mid- and long-range focus. The directors also actively monitor management's execution of approved strategic plans, as well as the transparency and adequacy of internal and external communication of strategic plans.
The BOD reviews and approves company strategy, annual operating plans and financial plans. It also monitors management execution against established budgets as well as alignment with strategic objectives of the organization.
The directors also set the ethical tenor for the company, while management adopts and implements policies and procedures designed to promote both legal compliance and appropriate standards of honesty, integrity and ethics throughout the organization.
They understand and appropriately monitor the company's strategic, operational, financial and compliance risk exposures, and collaborate with management in setting risk appetite, tolerances and alignment with strategic priorities.
XP prepares and presents all financial statements and reporting in accordance with IFRS. Our financial statements are audited in accordance with International Standards on Auditing. We comply with all disclosure requirements under applicable law, regulations and listing rules (fair disclosure).
Shareholders are provided with information and documentation upon their request and as specified by applicable law. We also have an internal audit function.

Ethics
Doing the right thing and being fair, Always!
Equal opportunities, transparency and mutual respect for all individuals.
XP has a significant workforce, the company takes all measures to ensure that employees work in a supportive environment, focusing on safe working conditions and aiming for fair treatment.
There are a number of internal procedures and regulations dealing with different aspects of the social field and they present in detail processes such as staff recruitment, training, rights and obligations, work conduct and other relevant aspects of working in a social environment. The Internal Regulation and the Collective Bargaining Agreement (CBA) are conceived in accordance with the legislation in force. Their aim, to create a work environment focused on equal opportunities and mutual respect, as well as promoting transparency, where anyone can express their ideas freely without fear of reprisal.
Being a responsible organization, XP is concerned with the well-being of its employees and has taken all necessary measures to protect their health and safety, including the prevention and mitigation of professional risks.
In return, employees comply with these measures and are being encouraged to inform the management of any proposal of improvement considered necessary.

Diversity
Our differences are a strength!
Diversity is good business as it generates creativity and innovation.
XP is committed to making sure that diversity and equal rights for all employees are respected. We are bound to foster the professional growth of women and minorities and monitor and report our progress in this matter on our annual sustainability report.

Human Rights
Back to basics.
XP applies all suitable best practices in the human resources area, ensuring a safe, healthy and regulated work environment.
We offer the employees a comprehensive package of benefits as stipulated in the CBA (Collective Bargaining Agreement). Moreover, we maintain a permanent social dialogue with the representative trade union and with individuals.
Our HR representatives have meetings and exchange experiences with similar oil and gas organizations, as well as with HR professionals from CIPD (Continuous Improvement Professional Development). Thus, they get continuous updates on common best practice and ensure relevant benchmarking.
The principle of equal opportunities and fair treatment is applied to all employees, and therefore no form of discrimination does exist, whether direct or indirect, based on sex, sexual orientation, genetic characteristics, age, membership nationality, race, ethnicity, religion, political option, social origin, handicap, situation or material responsibility, membership or trade union activity.
It is the responsibility of managers at all levels to have firm measures to ensure discipline within their sector, in compliance with the law and the employer's decisions. No human rights violations, discrimination on any criteria, or sexual harassment have been reported so far, but we will continue to raise awareness and educate staff about these issues and their potential consequences in order to avoid such situations.

History
Already More than 12 million working hours focused on production enhancement. We've been around for a while.
The founding of XP and the steps taken for growth, since 2005:
2005
The beginnings of XP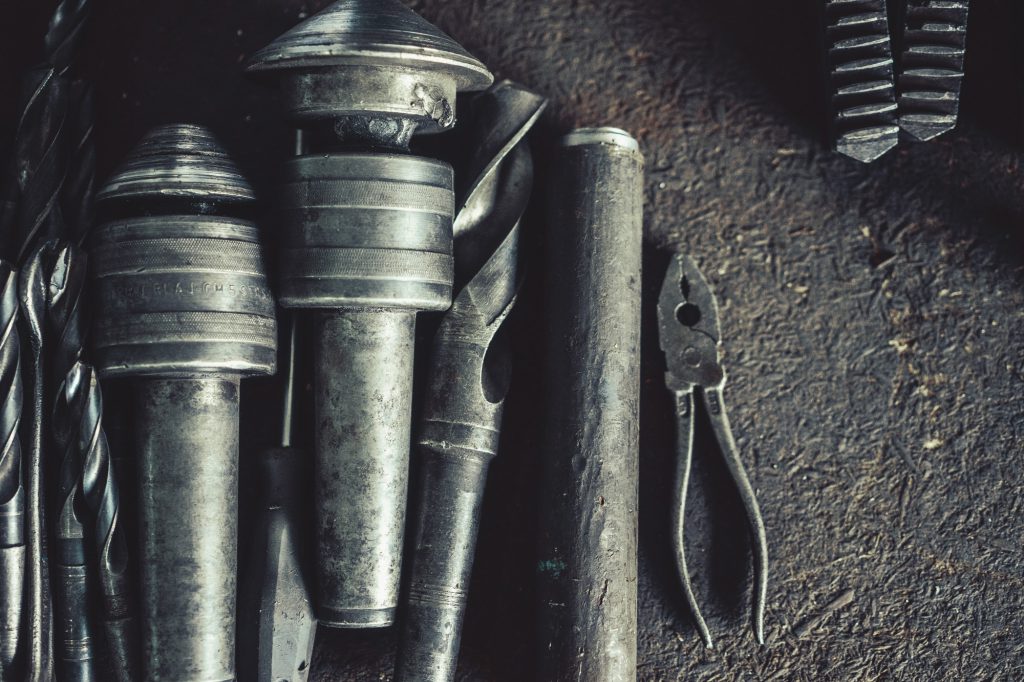 XP was founded by two Schlumberger managers, Michel Louboutin and David Martinon. Their aim: to grow, extend and improve on the success of the Production Enhancement Contract they implemented with Romgaz in Romania.
2010
Aquisition of eigth Relinquished fields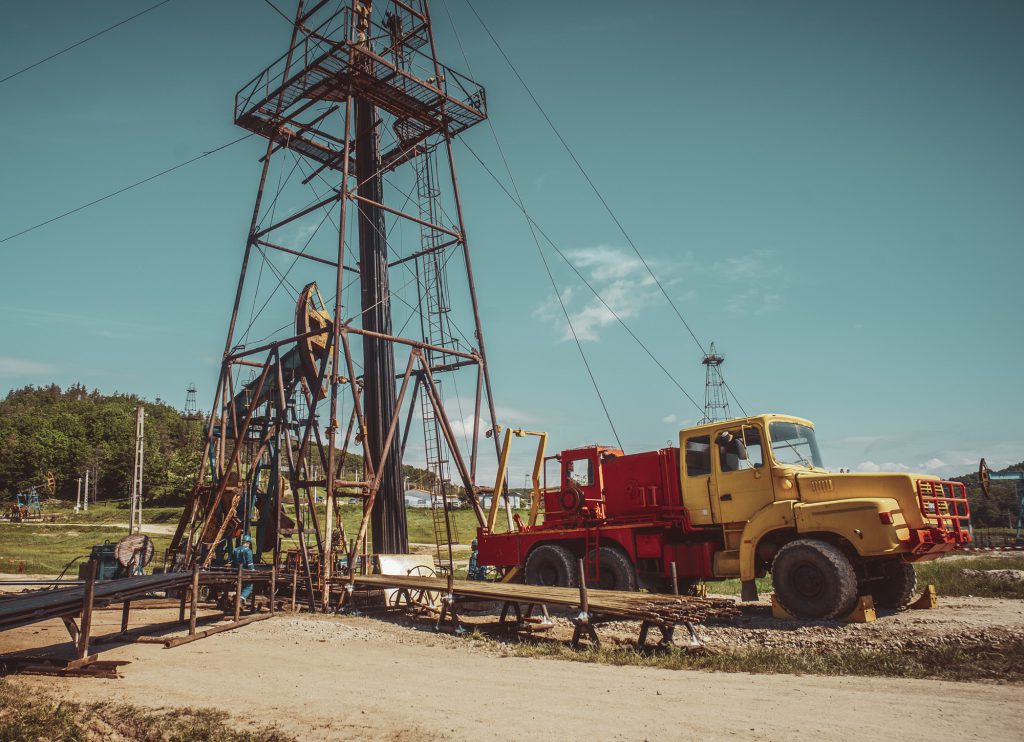 To build credential we decided to acquire first eight relinquished assets in Romania and with the financial support of private equity (Lime Rock Partners) to appraise and redevelop these assets. In 2010 we signed our first Production Enhancement Contract with MOL for the Sarkadkersztur gas field in Hungary.
2012
PEC Timiș awarded by OMV Petrom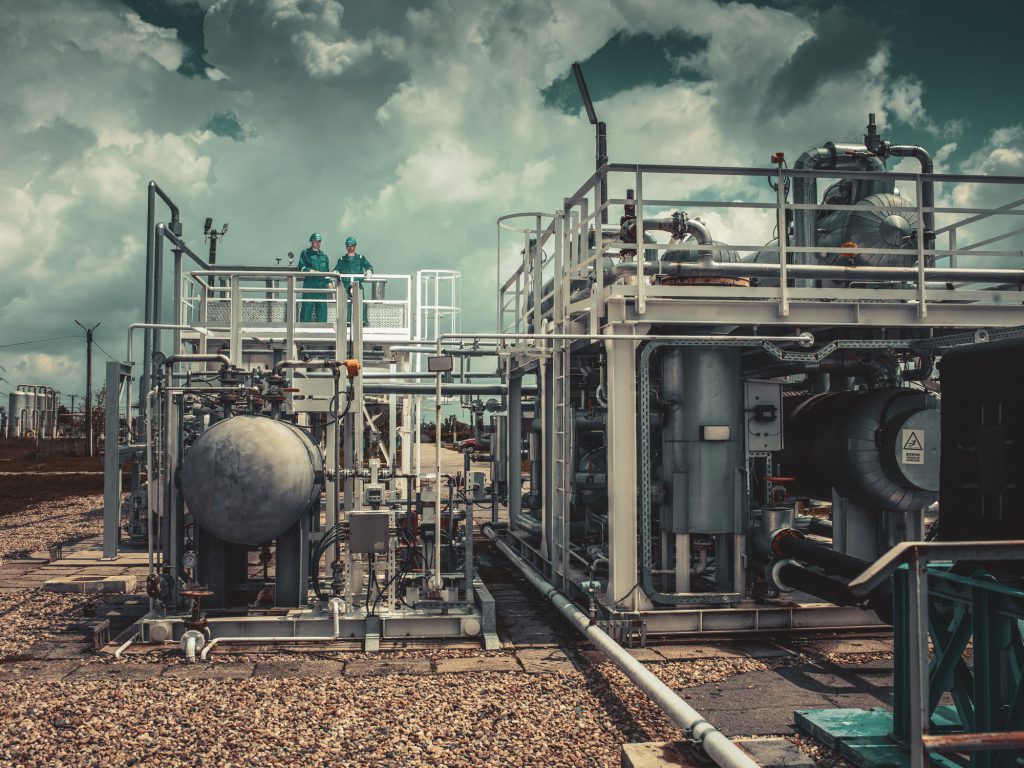 In 2012, XP has been awarded by OMV Petrom, a large Production Enhancement Service Contract for 15 years for all the mature oil and gas fields in the Timisoara area in Romania (13 fields in total with more than 150 active wells).
2013
Lime Rock Partners exit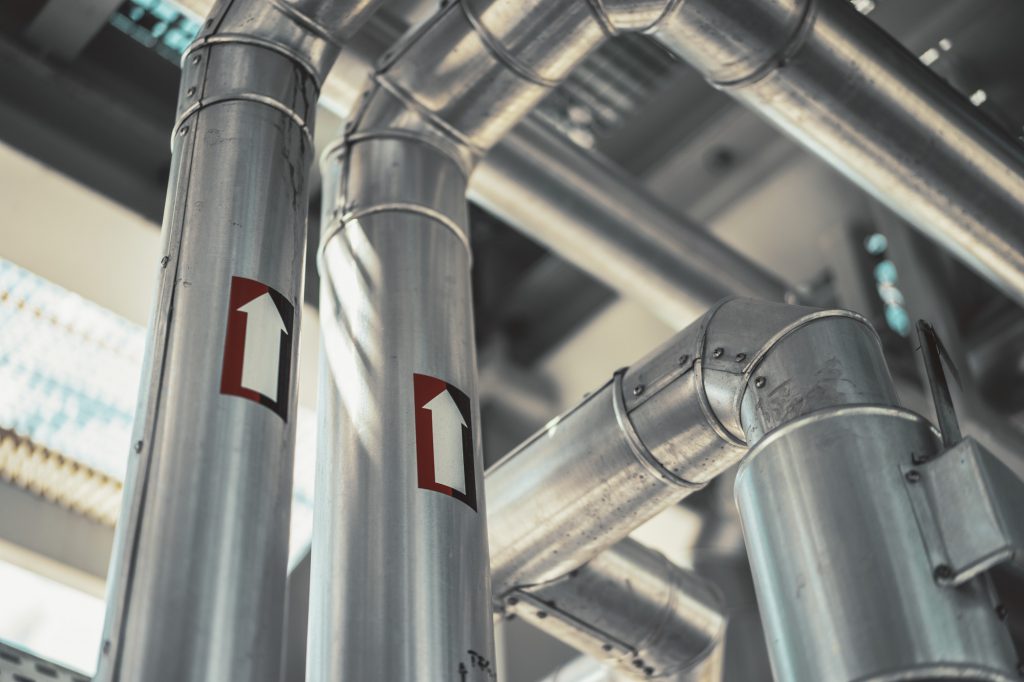 In 2013 the founders and GMS Holdings bought back Lime Rock Partners shares. The company is since then fully owned by the management and related parties.
2016
Acquisition of Petrofac Romanian entity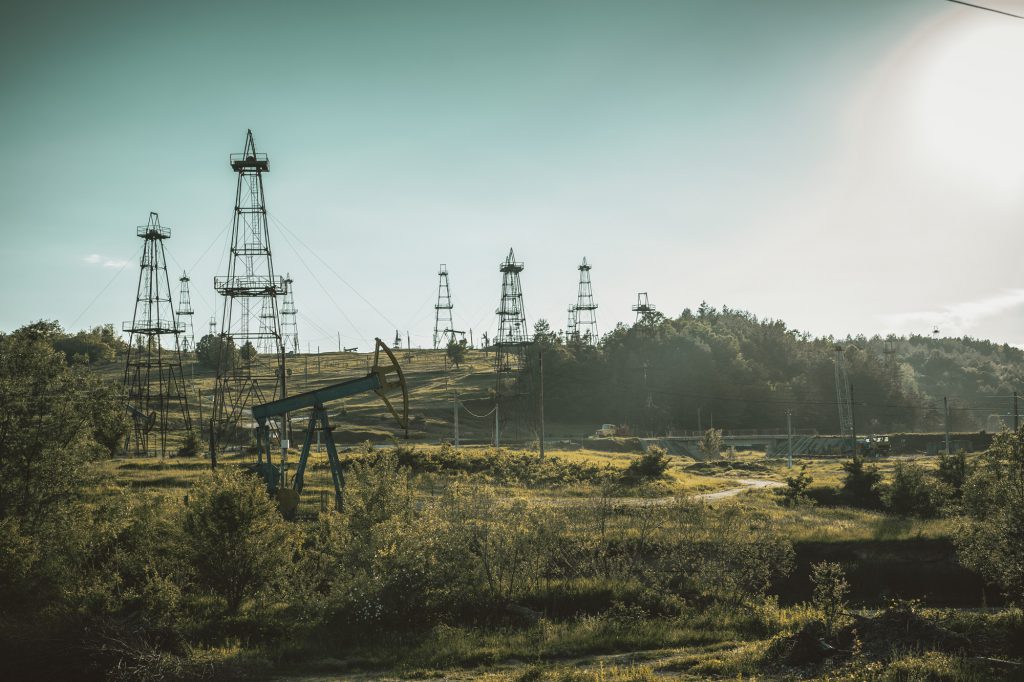 Three years later, in 2016, we acquired Petrofac's Production Enhancement Contract with OMV Petrom. The PEC has a 15 years span and produces from seven mature oil and gas fields in Craiova county, Romania.
2020
Established Ukrainian Operations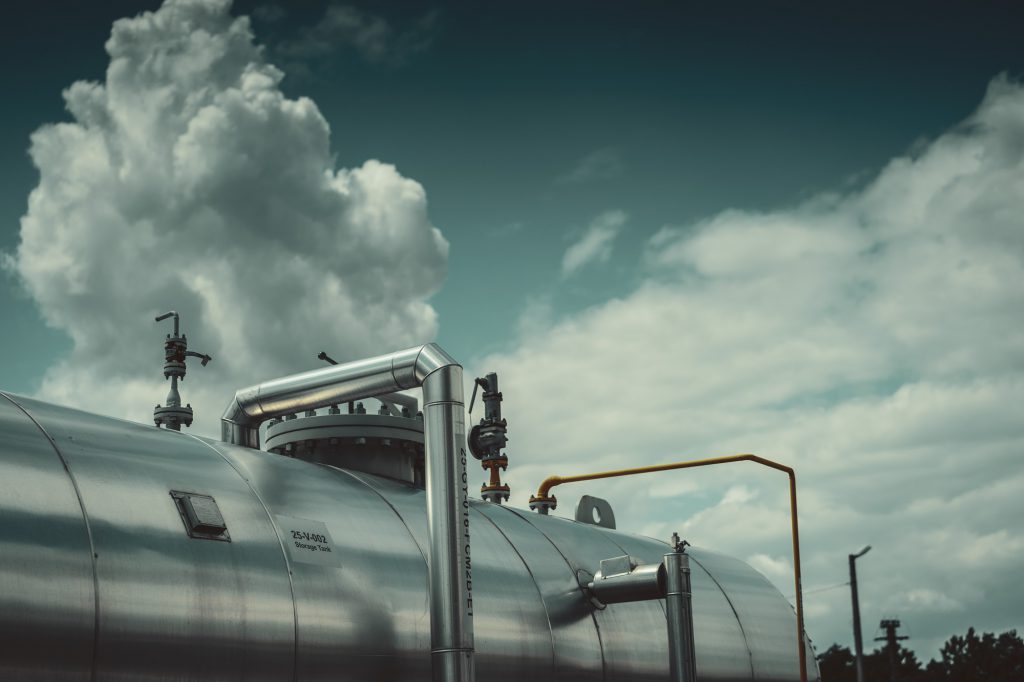 Naftogaz Group and XP have signed the first ever full-scale PEC in the history of Ukraine's oil and gas industry, to increase hydrocarbon production on fields of JSC Ukrgasvydobuvannya in Western Ukraine.

Team
One thousand women and men who every day strive to have a positive impact on their community.
Meet the board of directors and the management team. Their unique personnel management capabilities are a real competitive advantage, in the way that they support, train and empower the local organisation towards production enhancement initiatives.
Board of
Directors
Ghiath SUKHTIAN

Chairman

Ghiath M. Sukhtian is a leading entrepreneur who has been working in the MENA region's telecommunications, pharmaceuticals and agricultural sectors for the past 48 years. He is a board member of Astra Industrial Group (AIG – Saudi Arabia), Palestine Telecommunications (Palestine), VTEL Holdings (Dubai), Ogier Electronics (UK), United Pharmaceutical Manufacturing Company (Jordan). He is Chairman & founder of MSPharma, Agri Sciences Izmir Turkey, as well as several other leading regional companies. Mr. Sukhtian is a member of the World President's Organization (WPO), and serves on several non-profit boards including Georgetown University's Center for Contemporary Arab Studies as well as Microfund for Women where he is Chairman. He has completed his studies at the American University of Beirut-Lebanon and University of Houston/Texas in Economics.

Jean CHEVALLIER

Independent Director

Expert Petroleum welcomes Jean Chevallier as an independent director of the company. During his diverse 38-years career with Schlumberger, Jean has held a variety of senior management and engineering positions in Schlumberger's Oilfield Services Drilling business, and regional management positions with the Well Testing business unit. He was also Vice President Industry Affairs, the first Chief Information Officer at Schlumberger and President of Omnes a joint venture with Cable & Wireless. Jean retired from Schlumberger in 2009 and co-founded IDO, an NGO which is helping rural communities in less developed countries build sustainable drinking water supply systems. Jean holds an engineering degree from ENSTA in Paris.

Faisal SUKHTIAN

Director

Faisal Sukhtian is the Executive Director at GMS Holdings. In addition to managing the operations of GMS Holdings, Faisal oversees a number of investments within the GMS Holdings portfolio and serves as a director on the company's board. Prior to joining GMS Holdings, Faisal worked at JP Morgan's investment bank in New York where he worked on a number of M&A, debt and equity transactions serving clients in the industrials and transportation sector. Faisal holds a Bachelors of Science in International Economics from Georgetown University's School of Foreign Service and an MBA from Columbia Business School.

Bart WAUTERICKX

Non-Executive Director

Bart has 30+ years of professional C-level experience in different industries, including as CEO of The Sniffers for 7 years until 2022. At The Sniffers he advised and supported O&G companies around the world on emissions reduction and improvement of their pipeline integrity. In 30 years, The Sniffers has executed more than 9.000 emissions reduction projects, with a focus on VOC and Methane reduction. Bart holds a Master of Applied Mechanical Engineering from the University of Leuven Belgium and a Bachelor of Business Administration from the University of Louvain La Neuve Belgium. He is currently the Managing Director of Equans Industry North Division in Belgium.

Michel LOUBOUTIN

COO

Co-founder of Expert Petroleum in 2006, Michel has 39 years' experience in Oil & gas industry, and spent 24 years with Schlumberger group. He has broad experience in production, development and mature asset rehabilitation management. He managed several large integrated production enhancement projects in Norway and Venezuela for Shell and in Romania with Romgaz and OMV Petrom. Michel worked 19 years in Romania and Central and eastern Europe region. He has a Petroleum Engineering Master degree from Herriot Watt, and Villanova University in Project Management.

David MARTINON

CEO

Before co-founding Expert Petroleum in 2006. David spent all of his career in Schlumberger where he started as a Well testing Field Engineer in South East Asia up to the position of Manager Mergers and Acquisitions at Schlumberger Limited in Paris. David has been involved in various production enhancement projects in particular in Indonesia. He has a broad understanding of the Oil & Gas industry from operational and strategic perspectives. He holds an engineering degree from INSA, France and an MBA from INSEAD.
Lavinia PREDESCU

CFO

Lavinia previously worked for KPMG Romania where she started as Audit Assistant up to the position of Audit Manager. She is a member of ACCA and CAFR, she holds a master degree in Financial and Stock Exchange Management (ASE) and a master in management from ESC Paris.

Daniela BRICEAG

HR Manager

Senior HR Professional with more than 15 year experience in building and optimizing organizational processes for maximizing the business results. As an HR consultant, she has been involved in various M&A and privatization projects by implementing key actions that ensured full people support thus making the difference for success. Before joining Expert Petroleum team in January 2013, Daniela worked for a number of big international organizations such as KPMG and ABN AMRO Bank. Daniela has master degree in Applied Electronics, an MBA from University of Bristol and she is an active member of CIPD (Certified Institute of Professional Development).

Ciprian RUS

HSSE and Operations Decarbonization Manager

Ciprian has a law degree from Tibiscus University, Timisoara. Ciprian has more than 10 years of QHSE experience first with Schlumberger for a large gas field production enhancement project in Romania, then with Expert Petroleum for the last 4 years. Ciprian leadership in QHSE has been demonstrated by the excellent QHSE track record of the company and its various ISO certification.

Cristian ITU

Business Services Manager

Cristian has over 18 years of experience in Business Advisory and Auditing, Project Management, Business Process Improvement, IT Governance and ERP systems implementation. Before joining our team, Cristian worked for 12 years in KPMG Romania – Management Consulting. Within Expert Petroleum, Cristian coordinates the Internal Audit, he is also in-charge with IT Governance and Process Improvement. Cristian is Project Management Professional (PMP), Certified Chartered Accountant (ACCA), Certified Information System Auditor (CISA), Certified in the Governance of Enterprise IT (CGEIT) and has M.Sc. in Financial Analysis.

Alex ȘERBAN

Subsurface New Ventures Manager

Alex is a geoscientist with 15 years of O&G international experience. He has a background in geology and geophysics and has worked on various projects from from appraisal stage, to field development and mature asset rehabilitation. Before joining Expert Petroleum in 2013 he spent 8 years working for Schlumberger as a consulting geologist in various projects/environments from Romania, North Africa and Gulf of Mexico area. Alex holds a B.Sc. degree in geophysics and a M.Sc. degree in geology from University from Bucharest.

Octavian VASILE

Commercial Manager

Certified procurement professional (CPP), Certified QA/QC professional and EU Public Procurement Professional, Octavian has more than 14 years of experience in Business Support area covering quality, purchasing and commercial side. Commercial and Procurement Manager experienced with a good knowledge of E&P in O&G Industry and strong leadership skills he coordinated during the time complex teams covering all Supply Chain and Commercial Area in domestic and international projects implementing and applying global procurement and commercial best practice with proved results. He is member of APICS since 2012. With a proactive attitude he is always open for new challenges in his professional life.

Yevgeniy STASHENKO

Director of Business Development

Before joining Expert Petroleum, Yevgeniy spent five years with the largest gas producer of Ukraine, JSC UkrGasVydobuvannya (UGV), holding different managerial roles at corporate level, including in strategy, analytics, and business development. As the Head of business development, he was instrumental to UGV's, and its parent company Naftogaz', success at obtaining ~40'000 sq. km of new exploration acreage in 2020-2021. He was also in charge attraction of investments into the development of UGV's assets and for the development of business relationships with Big 4 international oilfield service companies — Schlumberger, Halliburton, Baker Hughes and Weatherford. Prior to UGV, Yevgeniy worked in international financial organizations in investment banking and corporate finance. He holds an MBA from Duke University, USA, and Master's degree in finance from Kyiv-Mohyla Academy, Ukraine.

Irina ALBU

Legal and Compliance Officer

Irina is a legal professional with an expertise of more than 13 years in private practice within the business field. The domains in which Irina gained experience along her collaboration with the largest Romanian law firms include Environmental Law, Corporate and Commercial Law, Energy and Natural Resources, Mergers and Acquisitions, Data protection, Real Estate and Construction. Also, Irina has particular expertise in highly regulated sectors, such as Oil and Gas, Industrial and Manufacturing, Retail and Financial, providing legal assistance in complex projects for national and international private investors. The competencies gained in her previous role as corporate lawyer are key for having a comprehensive and pragmatic approach in addressing the challenges within the Legal and Compliance Department.
Florian GROSU

Country Manager

Florian Grosu has 34 years of O&G international experience. He has a strong background in geology, petrophysics, geophysics and reservoir engineering including considerable experience in the rehabilitation of mature fields in Romania. Florian worked 21 years for OMV/Petrom in Romania and in Kazakhstan in various technical and management position. Then he joined Schlumberger for the production enhancement project of the Hassi Messaoud giant oil field in Algeria. There he was responsible for the R2T (Reservoir to Tank) team, which covered all activities from reservoir, drilling and production to transportation. He worked as lead geologist for the development phase of the giant gas-condensate field Karachaganak from Kazakhstan. In 2010 he joined Expert Petroleum in Romania as Assets Director Romania. Florian graduated the Executive Master Program from ESCP Europe.

Vlad ZĂRNESCU

PEC Țicleni Subsurface Manager

Before joining Expert Petroleum Vlad worked over 10 years as technical advisor for Landmark Halliburton and reservoir engineer at RFD Oil and Gas. Experience in production enhancement in brown fields, reservoir studies and reservoir management. In charge of production increasing thru new wells, work over and well reactivation candidates.

Cătălin CORDONAȘU

PEC Timiș Subsurface Manager

Catalin has over 12 year experience as reservoir engineer, within OMV-Petrom Romania, RFD Oil & Gas, Amromco Energy and Expert Petroleum Romania. Experience in all aspects of reservoir engineering including production enhancement in brown fields, reservoir studies and reservoir management. Involved in well performance analysis and reservoir opportunities analysis (well stimulation, infill drilling, sand control).

Manuel MANOLE

Țicleni Operations Manager

Manuel has 25 years of O&G experience in particular as head of operations for petroleum activities (drilling, completion, heavy workover, special operations, production wells and O&G sales) for mature assets in Romania and some O&G fields in South Sudan. Before Expert Petroleum, Manuel worked for Petrom as well as international Oil and Gas companies.

Liviu POPESCU

Timis Operations Manager

With 17 years of experience in oil and gas upstream industry, Liviu worked within Petrom and Petrofac as a petroleum engineer, production optimization and ALS engineer, Manager of the Production Operations department for PEC contracts in Ticleni and and Timiș areas.
Rikhard BILYY

Ukraine Operations & Production Manager

Rikhard is a petroleum engineer, with more than 32 years of experience in the upstream industry in Ukraine and Russia in supervising and management positions.. Before joining XP in 2020, Rikhard was an independent O&G advisor and worked for 23 years with Poltava Petroleum Company part of JKX Oil and Gas, managing all company activities related to fields development including geology, drilling and production. Rikhard has a Petroleum Engineering degree from Ivano-Frankivsk Oil and Gas University and completed numerous high level specialized technical courses. He is the chairperson of SPE Ukraine.

Victoria SERGEEVA

Ukraine Deputy Country Manager

Victoria is external affairs, business development and international trade professional skilled in communications, negotiations, contracts, due diligence, international financing, international trade, market promotion, management of targeted projects and ad-hoc teams. She counseled Black Sea Oil & Gas SRL, worked for 8 years for DEA Deutsche Erdoel AG as deputy director in Ukraine, before for Marathon Oil as GR manager in Ukraine, for U.S. Embassy in Ukraine as commercial specialist handling the energy sector. Victoria holds a degree in computer system engineering from National Technical University "Kyiv Polytechnic Institute", Ukraine, and a professional diploma in management from The Open University, Milton Keynes, UK.

Anatolii ALEKSIEIEV

HSSE Manager

Anatolii is an accomplished HSE and Compliance Management Professional with extensive experience in delivering HSE excellence working on multiply high-risk projects in Oil&Gas and Energy industries over the past 15 years. Main approach of Anatolii is to integrate HSE management departments capabilities to ensure effective 'zero harm' culture is fully implemented that can impact upon a company's operational capability and reputation. Anatolii has Master degrees in Geophysics and Ecology/Environmental Protection, MBA Diploma from M&MU Business School (UK), NEBOSH IGC and other HSE-related certification.

Myroslava BLAVATSKA-KOLOBOVA

HR Manager

Myroslava is an experienced HR professional with over 9 years of exposure to various industries where she covered mainly managerial roles as HR Director and HR Business Partner. She has been also involved in a business start-up being responsible for setting up Lviv branch for one of the leading international temporary workforce companies. Myroslava is used to strengthen HR brand through implementing clear business processes and seamless communication all across the organization. She has a MA in foreign languages from Ivan Franko Lviv University and invested further in her development by becoming a certified HR Business Partner. Myroslava's aim is to contribute to the success of Expert Petroleum team in Ukraine by setting up and maintaining standard of excellence in all human resources areas.

Dmytro POTAPCHUK

Supply Chain Manager

Experienced professional with more than 10 years of experience in organizing the purchase and logistics process in the Oil&Gas Industry. He worked with leading private (Geo-Alliance Co. and Parker Drilling Inc.) and national (JSC "Ukrgazvydobuvannya") companies. Dmytro has a Master's degree in International Economics and a JAAE Certificate. During his professional activity he successfully participated in a large number of projects in the Oil&Gas (drilling of wells, construction of various production facilities, projects to intensify production, workovers, etc.).

Yurii LUKOVETSKYI

PEC Manager Ukraine

Yurii is an experienced oil and gas professional, with a proven track record on all organizational layers. His area of expertise focuses on organising uninterrupted operation of production facilities, through ensuring the operation and maintenance of wells and production facilities, in compliance with international technical operation rules and norms. Having degrees from Drohobych College of Oil and Gas and Ivano-Frankivsk National Technical University of Oil and Gas, Yurii also obtained qualifications in Quality Management Systems and Risk Management and in Corporate Management.

Oleg Yerkhov

Ukraine Finance Manager

Oleg has a 21 years experience in Finance, holding mostly management positions in international companies. After 14 years in the FMCG and automotive industries, he started his journey in the oil and gas industry, joining Schlumberger in 2014 and participating in different O&G projects across Europe and Africa.

Careers
Do you want to change the way oil and gas are being produced? Consider coming aboard.